The Melismatics played DIY 360 on Friday 10/16. The amazing Minneapolis four piece blazed through a ½ dozen raucous post-punk songs and talked about touring, songwriting, working with internationally renowned producers, and getting songs placed in big TV shows like MTV's Laguna Beach and NBC's The Hills. The band sold CD's and mentioned a big show at the Turf Club in St Paul on 10/30. It was a spectacular kick-off for the Late Fall DIY series.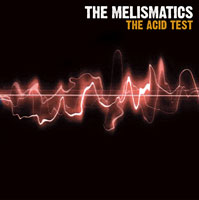 "No one ever accused The Melismatics of being predictable." ~ The Onion

DIY 360 is a weekly event hosted by Adam Levy. The goal is to introduce students to professionals in the field who have been successful, frequently by adapting to changes in the business where they make use of multiple skill sets. Guests share information about their careers, their philosophies about professionalism and their art.  Guests often give advice to budding artists, entertainment business professionals, producers and engineers.  DIY 360 is an opportunity for students to network with those working in the field and with each other as they work toward career success.