Our relationship with video is starting to change.  Increased ease of creating and sharing moving image content are contributing to a shift in our notions of what the technology can, and should, be used for.  Early adopters of the first film technologies did not immediately fulfill the medium's potential, but rather used it simply as a means of transferring their efforts in radio and theater to a new format.  Thus, silent movies and recreations of stage dramas or radio programs were produced with relatively static scenes and little deviation from the accepted ways of doing things, save for the addition of cameras.  A radical shift in distribution and presentation, to be sure, but not particularly innovative on the creative side.  In hindsight, we can clearly see that a film can offer techniques and abilities to storytellers and documentarians which are utterly unavailable to those other mediums.  This does not to imply that one approach is more valid than the others, just different in scope and potential.  A similar state of affairs exist today as we collectively push the boundaries of how and why we make video content.
To learn, to teach, to introduce ourselves, to reply to or elaborate on an idea presented by someone else, or even to interact with a friend or associate in another timezone as if they were instead in the same room – these are just a few of the ways in which we are now able to apply video in our daily lives.  Add to this the greatly reduced cost of entry required to create video for the more traditional outlets of advertising and entertainment and it appears that we are witnessing a turning point in the technology's history.
Spurring much of this innovation are the video sharing sites currently proliferating online.  Although YouTube will likely continue to dominate this segment, alternative communities such as Vimeo and Metacafe are also steadily growing their number of users by offering their own distinct perks and features such as HD quality content.  As more professional quality material begins to coexist alongside amateur efforts,  these services and others like them will  continue chipping away at the amount of eyeballs tuning in to traditional television stations.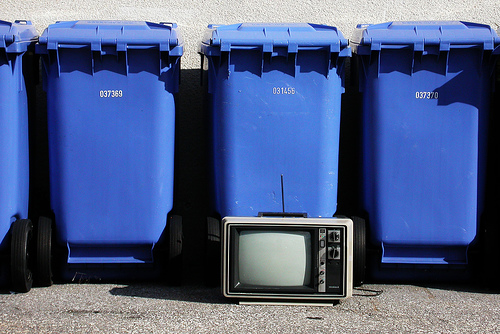 Artists are also exploring new levels of subtlety and nuance within the realm of the moving picture.  Robert Wilson, a respected pioneer in the art world, has created a a groundbreaking series of high definition video portraits which take the concept of the still life into new territory.  The project was conceived in collaboration with Voom HD,  online providers of "programming produced exclusively in true high-definition and 5.1 Dolby® Digital surround sound to affiliates and programming partners internationally."  The video portraits of actors, athletes, artists, dancers, animals, royalty and the average man are being brought to galleries, museums and public places around the globe.
"You realize there is much more there than first meets the eyes…" ~ Robert Wilson
The addition of video capabilities into the most recent iPhone is sure to have interesting ramifications, not the least of which will be an increase in citizen journalism. Ready to go with a built in Send To YouTube feature, the potential for ordinary folks to break realtime footage of newsworthy events is considerable.

Mobile video messaging also seems likely to catch on in a big way as more devices implement the capability, and it is about time.  How long have we been waiting for this iconic future tech to be available in a reliable and well implemented way?  As the technology comes of age it will most likely expand to fill additional niches and applications simply by virtue of being an omnipresent facet of modern life.  What might we learn about human nature from viewing it through this always on lense?