Written by Laura Theobald Benda
Ready to network with industry insiders in music and entertainment?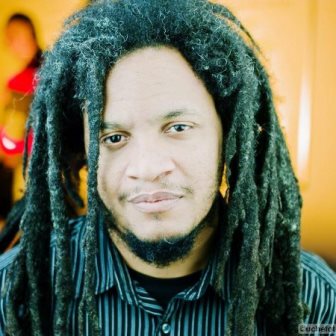 Get out your calendars and plan to be at these great Inside Tracks events coming winter quarter to IPR!
All Inside Tracks sessions are free and open to all students. They are held at 11:30 a.m. in Robinson Hall on the fifth floor.
Bring your lunch, listen to their advice and stories, and start planning your track to career success.
Jan. 13: Jarod Hadaway
Since graduating from IPR a few years ago, Jarod has made a big mark on the Minnesota music scene.
His work in the studio, on tour with various bands, and as a tireless music business administrator have created a multi-faceted career.
Plus, he has a new product to showcase that will dazzle any young music producer!
Jan. 27: Kevin Beacham 
No one has a more encyclopedic knowledge of hip-hop history than Kevin Beacham!
A Minneapolis mainstay for his work with Rhymesayers Entertainment, Beacham also teaches classes here at IPR. You may have had him in class, but this is a chance to get to know the man himself.
Feb. 17: Joe Demko

Guitarist Joe Demko has a LOT to talk about, from his guitar work in the legendary 1970s and '80s group Willie & the Bees to his vintage jazz
band and his current work at Twin Cities Public Television.
A TV cameraman extraordinaire, he has shot countless episodes of the "Minnesota Original" series.
Feb. 24: Chris Koza

One of our most gifted songwriters, Chris Koza performs solo and with his band Rogue Valley, touring nationally and placing his songs in television and movies—including the recent feature film "The Secret Life of Walter Mitty."
March 10: IPR Students In Charge

An excellent, totally fantastic, incredible student-run and hosted event by Scooter Nelson's EB268 Event Production students!
See you there!